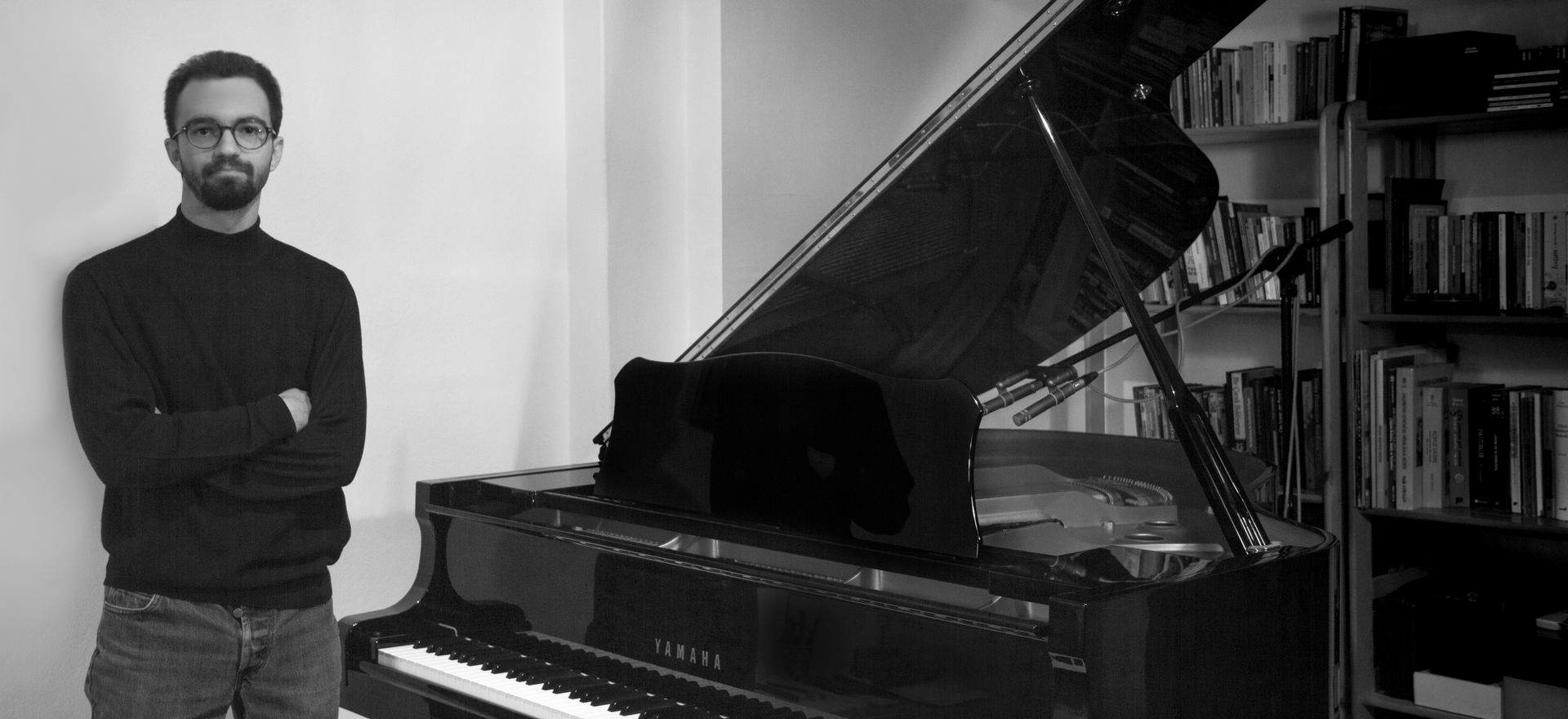 Deniz Atay
---

Deniz Atay was born on the 6th of January 1994, in Istanbul.
His music education began when he was 5. Since the age of 12, he took classical music education. When he became 13, his piano teacher changed; this piano teacher, named Suphi Toprakoglu, soon realized his special talent and instead of going at classical pieces, he encouraged Deniz to do jazz and blues improvisation, thus focused on creativity area.
Deniz composed his first piece when he was 15. Till the ages of 18-19, although there were instrumental pieces, his compositions mostly based on rock ballades.
In his high school years, he added poetry to his life as the motivator/trigger of his music. Around those years, he was deeply influenced by so many great poets, both international and Turkish.
He translated many poems from a variety of poets, including Emily Dickinson, William Blake and Robert Frost. He wrote his first poem when he was 17. He has a poetry book named "Sceneries from the Youth". His poem "Teardrops" awarded as the top-100 poems of 2015 and 2016 by the literary magazine 'Contemporary Poetry Digest'. Besides, his poems "Siirin Mevsimi", "Sone – III", "Duslerim Bilir" and "Umut" were published in the Turkish literary magazine, 'Karabatak'.
For 2 years, from 2011 till 2013, he took solfeggio and singing courses in 'Mustafa Saka Music Course'. The next year, he took solfeggio and piano courses in 'Pera Müzik Okulu' (Pera Music School). In terms of his composition, he was influenced from 'Rachmaninoff's 2nd Piano Concerto' and 'Chopin's 1st Piano Concerto' and shifted to classical music compositions.
The will to reach his dreams, poetry and (classical) music, and his experiences in those areas, opened the doors of the path of his first piano concerto (Piano Concerto "Sirius" in B flat minor). To continue his piano lessons, he attended 'Bolero Music Course'. With the help of his growing self-confidence and his more-mature musical point of view, he wrote his second piano concerto (Piano Concerto "Oberon" in G minor). In the same year, he composed many waltzes, nocturnes and ballades on the piano. For two years, he mostly focused on becoming a more proficient pianist.
The following year, in 2016, he composed two string quartet, a symphony and many more piano pieces.